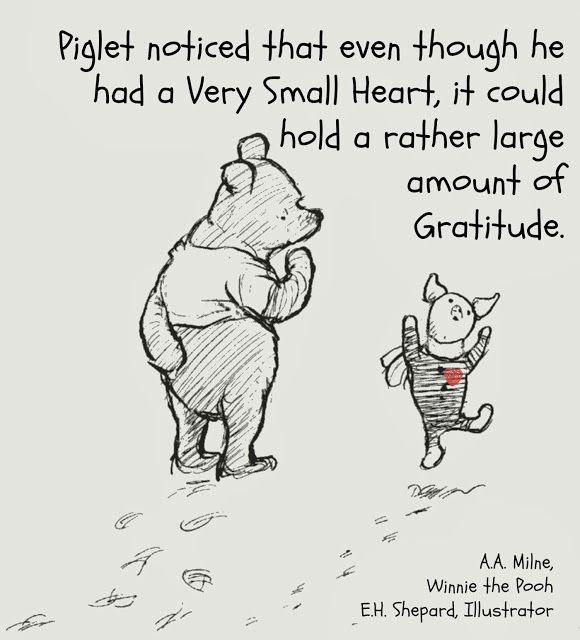 THBM:
"Piglet noticed that even though he had a Very Small Heart, it could hold a rather large amount of Gratitude."
– A.A. Milne, Winnie-the-Pooh
I am love. We all have the ability to love and to appreciate so much in our lives. And we have an infinite capacity to do so. We have no limits with love or appreciation. We are limited only by our willingness to offer it.
I am joy. My purpose in this life experience is to enjoy my own journey as much as I can. The real secret in this life isn't getting all that wonderful stuff we all want so badly. It is to realize that getting that stuff just gives each of us a good reason to feel the joyful journey that we are always on. You are the source of your joy in this life by the meaning that you have ascribed to your life and all that is in it. So tell a loving, compassionate and empowering story about you and your walk in this life each day.
I am so very good. I am expressed into this life with good and wonderful intentions. I am the essence of loving positive energy. I am more than my body, and I am a part of this infinite universe of creation. And it is all good. We are all so very good.